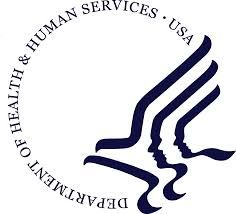 Focusing on quality as well as compassion! The Good Samaritan Health Center of Cobb, affectionately known as Good Sam Cobb, achieved the BEST overall clinical performance measures among all federally qualified health centers (nearly 1,400), placing in the top 30 percent for Clinical Quality Measures. Health centers, like Good Sam, deliver affordable, accessible and comprehensive healthcare for the uninsured and under-insured working poor and indigent in our community. HRSA recognizes Good Sam as a Health Quality Leader.
Dr. Adrienne Polite, Good Sam Quality Director, says "our goal is that our patients would have the highest level of quality care available. We aim to provide preventive care while also managing chronic diseases simultaneously. Our quality measures help us identify areas with room for improvement as well as identifying those areas we are excelling in. Once we know the weak spots, we are able to make a plan for improvement." Good Sam wants to ensure each patient that passes through the doors feels valued, loved, and well cared for through high quality medical and dental care. Dr. Polite says "My prayer is that those patients who are marginalized in so many other areas of life will feel that their healthcare needs are fully being met through Good Sam and its' strategic partners." Janet, a long time patient, says "I would not have the stabilized dental health without Good Sam; I don't know what I would have done without them".
Over the past 11 years, Good Sam Cobb has provided over 198,995 patient visits valued well over $21 million dollars. GSC has learned that access to affordable healthcare and medications on a regular basis is the single most meaningful way to help a poor family get on its feet and make economic progress. GSC's family centered Health Care Home approach ensures that we deliver high quality primary and preventative medical and dental services in addition to counseling, pharmaceutical, referral, and health educations. Good Sam is currently accepting new patients and now accepts Medicaid and Medicare.