If you want to be in the know about what's going on at our organization, you've come to the right place.
Be sure to check back regularly to get our latest news updates.
---
East Cobb Church's  Annual Be Rich generosity campaign presents donation award to Good Samaritan Health Center of Cobb to support new medical provider!
Good Samaritan Health Center of Cobb received a generous donation from East Cobb Church's Annual Be Rich Campaign. The awarded funds will support a new medical provider on staff which will allow Good Samaritan Cobb to see more patients annually. East Cobb Church, a campus of Northpoint Church Ministries, raised funds to support a "dream goal" of our organizations. Thanks to their immense generosity and a desire to spread the love of Christ with their community East Cobb Church was able to surpass our dream goal and fund a major area of need for our clinic. We are thankful for God's provision through our ministry partner East Cobb Church! 
"Command them to do good, to be rich in good deeds, and to be generous and willing to share."
- 1 Timothy 6:18
Pictured below is Good Samaritan Cobb CEO & East Cobb Church Pastor Jamie Dickens during the Be Rich Celebration Service on 10/17/21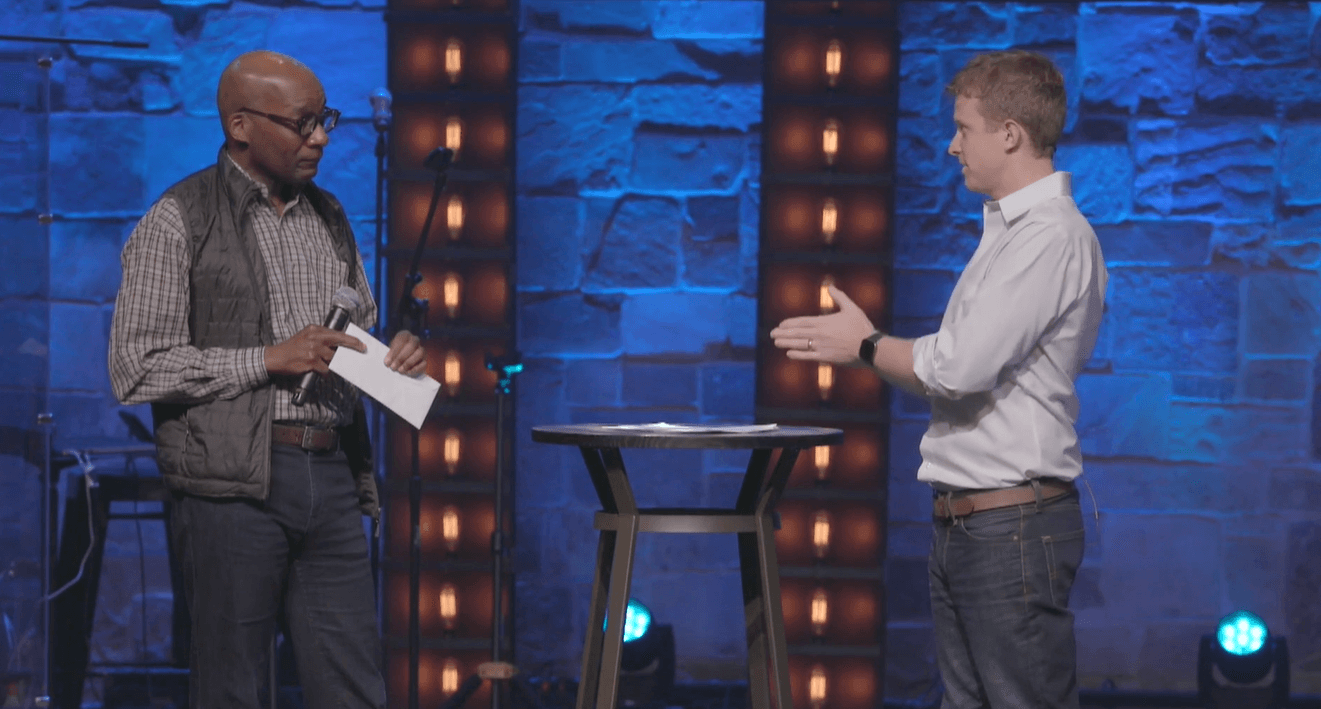 2021 Charity Golf Tournament
On Monday, October 11th we hosted our 2021 Charity Golf Tournament presented by Wellstar Health System and Northside Hospital. Thank you to our many sponsors and participants who came out to play at Marietta Country Club in support of Good Samaritan Cobb's mission. We were blessed with lovely weather and a great day of golf all in support of Good Samaritan Cobb. Pictured above is the winning team of the tournament who finished with a great score of 109. We are grateful to our many loyal and generous supporters who allow us to continue spreading the love of Christ by providing quality healthcare to those in need! 

The Good Samaritan Health Center of Cobb is the proud double achievement recipient of the American Heart Association®. We received the 2021 American Heart Association's® Gold level recognition as part of the 2021 Check. Change. Control. Cholesterol™ Recognition Program as well as the Target: BP™ Silver level award. We thank our wonderful medical staff, leadership, and volunteers that continue to provide affordable, accessible, and quality care to our patients! 
.

Thanks to the Old School Brewery & Squash Club for hosting the 2021 SouthState Bank Marietta Open this weekend in benefit of Good Samaritan Health Center of Cobb. 20 Squash players representing 12 different countries played in the tournament in support of the mission of Good Samaritan Health Center of Cobb.  We thank the many sponsors and volunteers that allowed this tournament fundraiser to happen!
2021 South State Bank Marietta Open
Covid-19 testing & Food Distribution Event